After the last several weeks spent knitting for Christmas presents I've had a chance to get started on a project for myself this week. I got some Rowan Chunky print yarn in a lovely dark chocolate and have started on the Blackberry shrug from Knitty.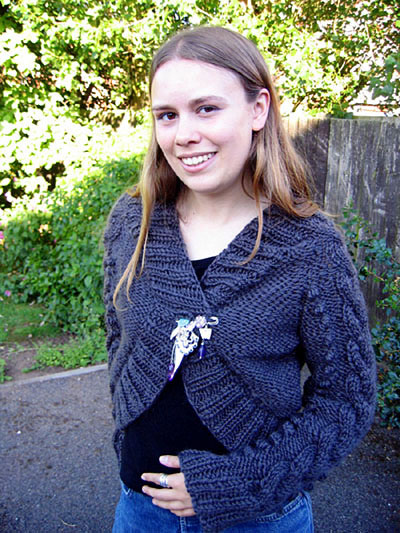 I am knitting it from the top though with a few more changes. Having recently gotten a copy of Barbara Walkers 'Knitting From the Top' I am finding as many excuses in my knitting to work from the top down. Especially when it is for yourself it means that you get a great fit. (Not so important if you don't have the person around who will be wearing it …or if that person doesn't want to try it on daily for fitting!)
I have put in a slightly different cable on the arm and left out the bobbles. Also I am tapering the arms a little more and increasing the length of the arms and body. I think I'll probably do some short rows at the back of the next, I like cosy necks. Will post some photos as I start making a bit more progress.