Did any one notice that the new Interweave Knits (Fall 2015) came out this week?
Interweave Knits Fall 2015 Digital Edition
(affiliate link)
I've got 2 sweaters in this issue:
First is Dee Sweater
This is knit using one of my favourite yarns, Blue Moon Fibers Targhee (also used for my Landscape Waves last year). This sweater is knit from the top down, starting with the waffle stitch saddle shoulders. From there the front and back were knit from each side and joined in the round for the body. The body is knit in one piece to the hem where it is split for front and back and worked in waffle stitch. If you wanted a longer sweater it would be fairly easy to work more length here.
Afterwards the sleeves are knit using short rows to shape the sleeve caps from the top down. The waffle stitch panel continues right from top where the saddle stitches are still live.
My second sweater is the Paddock Cardigan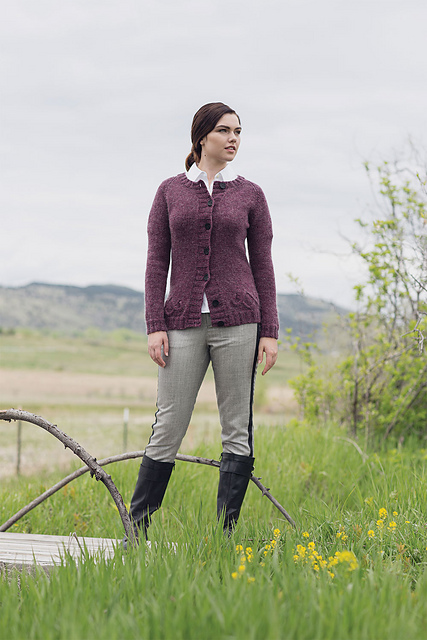 This cardigan uses Green Mountain Spinnery Mountain Mohair, I used this for the first time in my Short Row Knits book (you'll see that sweater soon!) This yarn has nice body to it and is delightfully soft and enjoyable to work with.
This sweater is knit in one piece from the bottom up and uses raglan shoulder shaping. The cables used are a zig-zag infinite cable that runs around the hem and has a central cable at the top of the back.
There are some beautiful knits in this issue…Romi's shawl (Squall Line) is a special favourite of mine!