Have you wanted to chat with other knitters in our community a bit more?
We have!
Over the last year, I've been trying to find and create a good community space that we can all chat in. This has become particularly important as the selection of workshops on Teachable, and our online community have grown.
Teachable is a great place to host my teaching content, and it allows you to ask me questions. However, there wasn't really a full community place where you can all chat with other knitters. This is such an important part of the knitting and learning process that I wanted to find a way to add it.
Over the last year, we have been using our Facebook group to serve this purpose, but it can get confusing, and it's so easy to miss posts! So I have at last found a solution that I think will work really nicely.
We've built a brand new KnitHub that fully integrates with Teachable. So you can use the same login for both places!
As you are already a Teachable member (if not, you can join us; it's free), you can jump in for the launch of my new KnitHub community! Right now, there are two ways to access the community:
On the top bar under the link 'KnitHub' or
By clicking the black 'chat' button at the bottom of every page.
​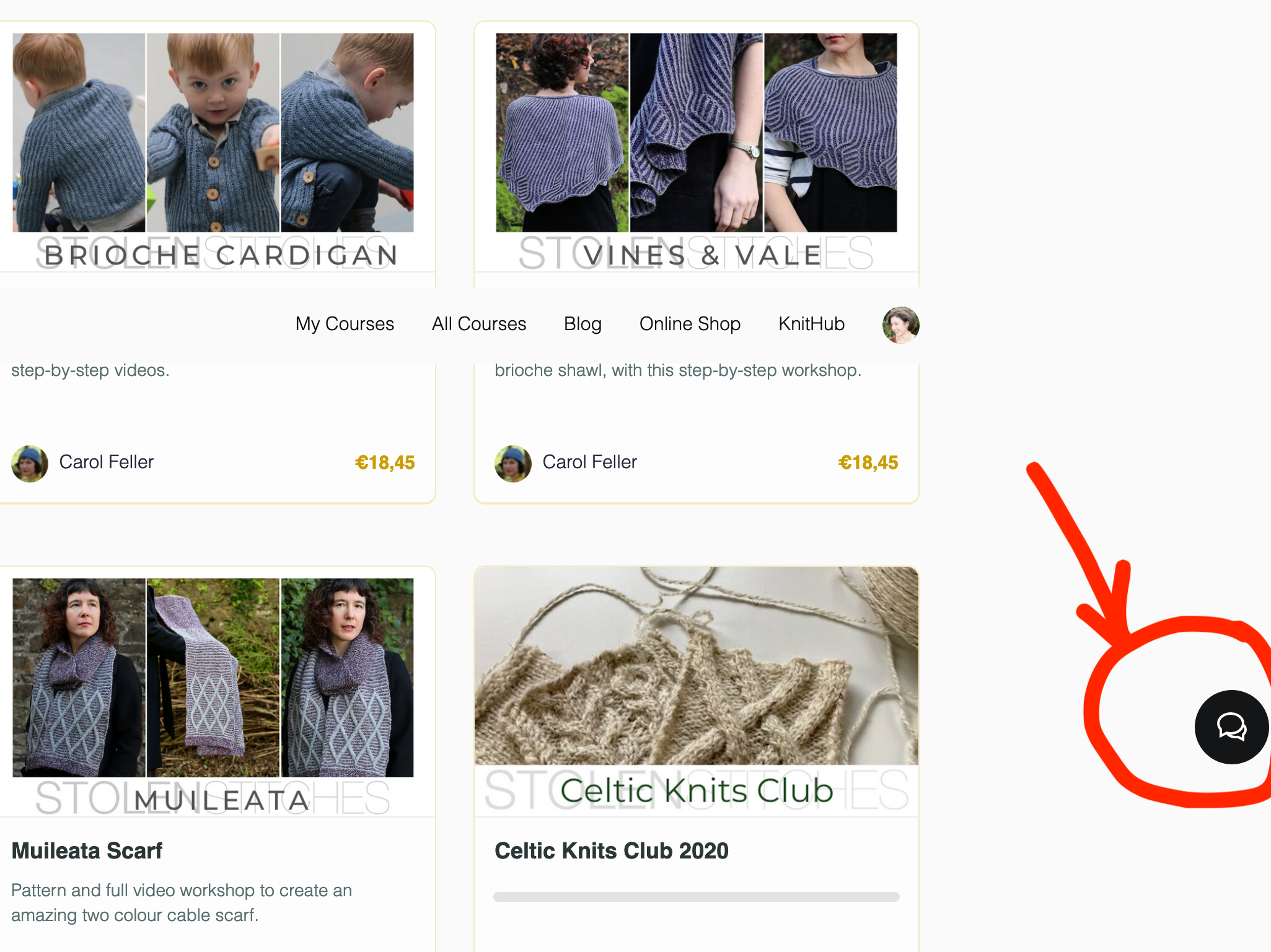 In the KnitHub, you will find directions on how to navigate, an introduction space, general chat and a dedicated space for each Teachable Workshop. Also, it's up to you just how many spaces you join. You can join just the workshops you are taking, or you can join each thread.
Please feel free to jump in and try the forum out!
Come introduce yourself and explore the space.
What if I'm not a Teachable Member?

If you're not already a member, you can create a Teachable account for yourself here, for free. You can still view the forums (unless they are locked) without an account, but to comment, you need to create an account.
Please note this is different to your Stolen Stitches Shop account.
Will you come and join our new space?
I can't wait to meet you all!