It's the time of year where you might be looking for a gift for a friend or loved one who loves to knit. The choices can be overwhelming, especially if you don't knit yourself. So we put the question to our followers on social media so that you could have an overview of the gifts that knitters love to give and receive.
(This is also a handy post to reference if you need to pick up a birthday gift, so you might want to save it for later!)
Gift certificates/vouchers for their favourite store
Unsurprisingly this was a very popular choice. From just our Twitter thread here, you can see that people love to support their local yarn shop and some even like to gift these with an offer of transport! This is a great choice if you don't know what they would like or if they have their eye on an expensive yarn or needle set or treat that they are saving for.
If you are wondering, yes we do offer gift vouchers and they are sent digitally so you can purchase right up until your deadline. Gift cards are delivered by email and contain instructions to redeem them at checkout. Our gift cards have no additional processing fees.
Project Bags
A popular choice among our followers was the trusty project bag and who can have too many project bags? An extra project bag means that you can cast on another wip and keep all of the yarn and materials together. You can match project bags to yarn or choose a favourite colour or pattern. You can never have enough. Some of our favourites are:
Patterns and Pattern Collections
This choice was a favourite among knitters who used Ravelry as you can see wishlists from other users and you can gift patterns and digital collections from their favourite designer or patterns they have saved.
Earlier this year we ran a poll on what our customers favourite Stolen Stitches patterns were and we popped together a 'Best Of' collection that has all of our customers favourite garments and accessories in one digital package.
Knit Print Cards and Prints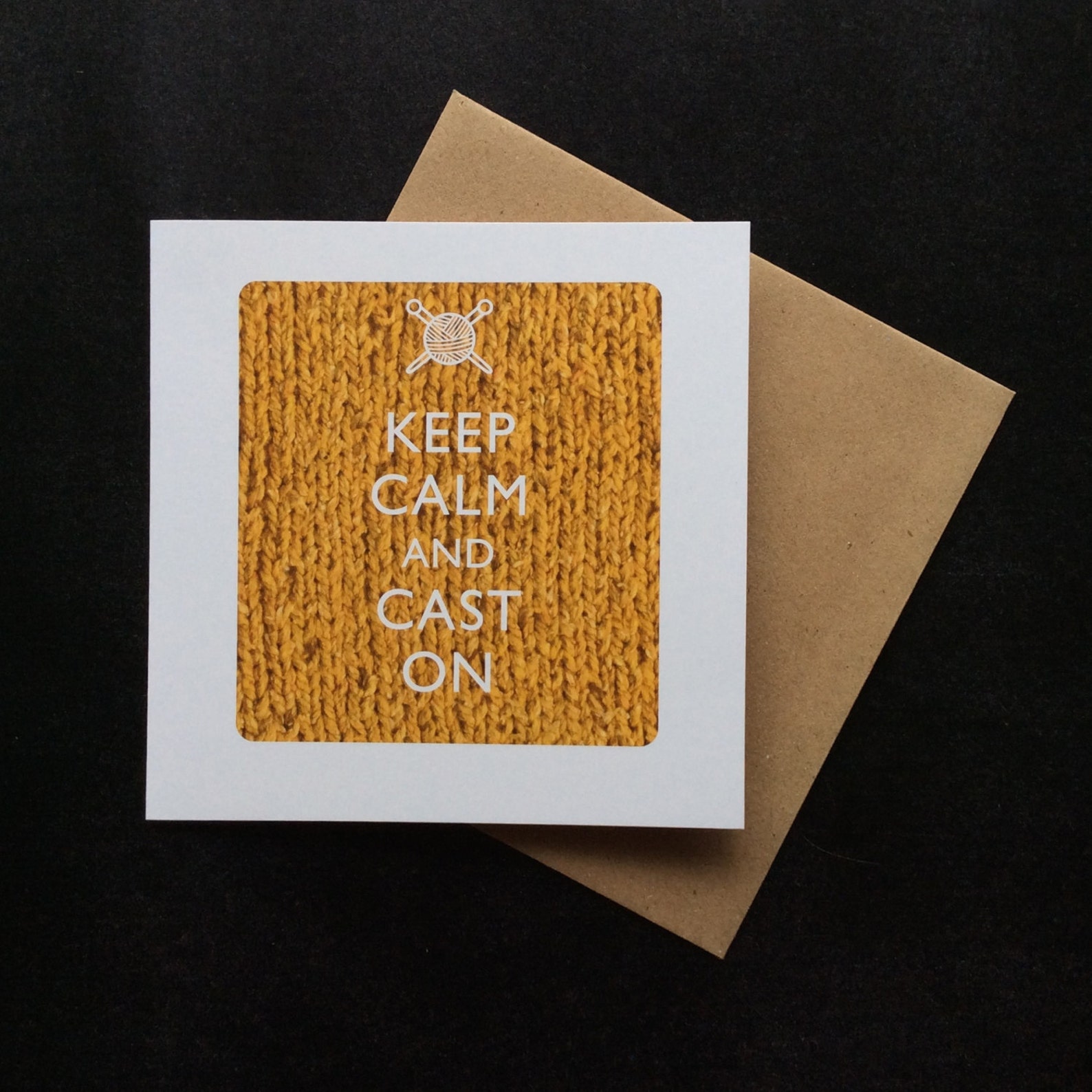 If you want to gift using the yarny theme but don't want to gift patterns or yarn then why not try some prints, tea towels, planners, stickers, and/or accessories. One of my favourites is Tilly Flop Designs whom I've met at a number of yarn shows in the past and loved her work.
Stitch Markers
Stitch markers are a wonderful addition to any gift. They add an extra touch to a gift voucher, a card or just a little thank you. Markers have so many uses and different types. We had a long discussion over on Instagram about it and you can find a grid post here.
Some of your favourite markers are:
Yarn Kits
Yarn kits are perfect if you know your recipient really well and sometimes there will be lots of heavy hints too for a particular type so keep your ears open! Yarn kits can range from small accessory kits to garment kits so you can adapt to suit your budget.
Yarn kits are different to pattern kits. Yarn kits usually don't come with a pattern and allow the knitter to choose what they would like to make. The yarn is the star of the show here. Some yarn kits come with enough yarn for a designated pattern as we do here but the knitter can still choose a different pattern if they wish, they are only confined by the yardage in the kit.
Specialty Yarns
Ah, what knitter doesn't love a limited edition, luxury or hard to find yarn? A yarn that the maker may not choose for themselves but would love to try. Maybe you might even introduce them to their new favourite yarn.
I love this as a choice because it's really two gifts in one. You help a smaller producer meet a new knitter, making two people happy with one gift. It's no secret that it's harder and harder for smaller makers and producers to be seen on social media so a gift from a smaller maker can make all the difference this time of year.
Knitting Needle Sets
Knitting needle and/or crochet hook sets are also a popular choice this time of year. Usually, these are heavily hinted at as makers love their tools deeply with some choosing a particular brand over another. Personally, I like having a choice between metal and wood tools in my studio, swapping depending on the yarn I choose to knit with. You can see our full range of needles and tools here.
If you're a knitter and reading this, do you have a favourite gift that you like to give/receive or a favourite maker that isn't listed above? Let us know in the comments below.
We hope this gift guide has been useful and sparked some inspiration for you. If you are still in need of some gift ideas we put a whole collection of gifts that you can purchase from Stolen Stitches right here. I'm going to leave you with one of my favourite replies from our Twitter thread:
Happy Knitting!