I hope you haven't all started getting sick of hearing about my book yet! It's more exciting than I thought it would be launching my first book, even watching it yo-yo up and down on Amazon is kind of fun (in a masochistic sort of way!).  In a few weeks time I'll also be launching a blog tour for the book so you'll start to see some more details about all the patterns and the book.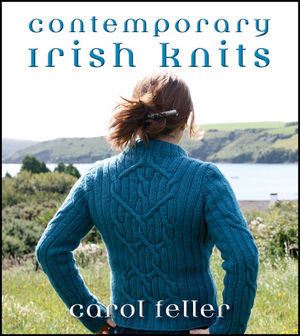 This Is Knit have kindly offered to host the book launch party on the 8th of September.  So if you're anywhere near Dublin come along for an afternoon of fun (along with lots of wool and perhaps some cake)!  You can book your spot at the launch here. Their shop is located in the center of Dublin in the Powerscourt Shopping Center.  The launch will be held right up at the very top in the Loft area.  It will start at 4.30 and will run until 5.30, after this their Yarn Tasting evening begins and if you've also booked for this we'll be there for the first hour or so for garment trying on and book signing.  We're hoping to have a few of the mills there as well to give you some virtual tours of the mills and yarn.  If you have already bought the book bring it along to get it signed, if not you can pre-order when you book your spot at the launch!
For anyone not withing easy distance of Dublin, I'll be bringing my book trunk show and book signing hand around the country.  17th of September I'll be running a class at Crafty Alley in Killarney that can be booked here and I'll be in Glasgow with the Yarn Cake on the 21/22nd of October, classes can be booked here.